Sugar Daddy's
Timberline's Hez Bad to the Bone
Date of Birth 5/20/2014
Sire: Timberline's Lazer eyes of Blue
Dam: Timberline's Black N White
ASDR Elite Grand Champion
ASDR Rally Grand Elite
ASDR Agility Grand Elite
ASDR Jumpers Level 3
ASDR Trick
ICKC International Champion
OFA's Hips good rating

He is registered with AKC, ASDR, IHDA
He tested clear on a full Aussie panel through Paw Prints Genetics
Dozer is a small Standard Australian Shepherd. He has an amazingly beautiful coat. His coat is the definition of the breed standard for Australian Shepherds no matter what registry or size. He has a blaze face, full collar, and four socks. His offspring tend to be more of the Mini Aussie size. He may be a little standoffish until he gets to know you, then he is a true Southern Gentleman.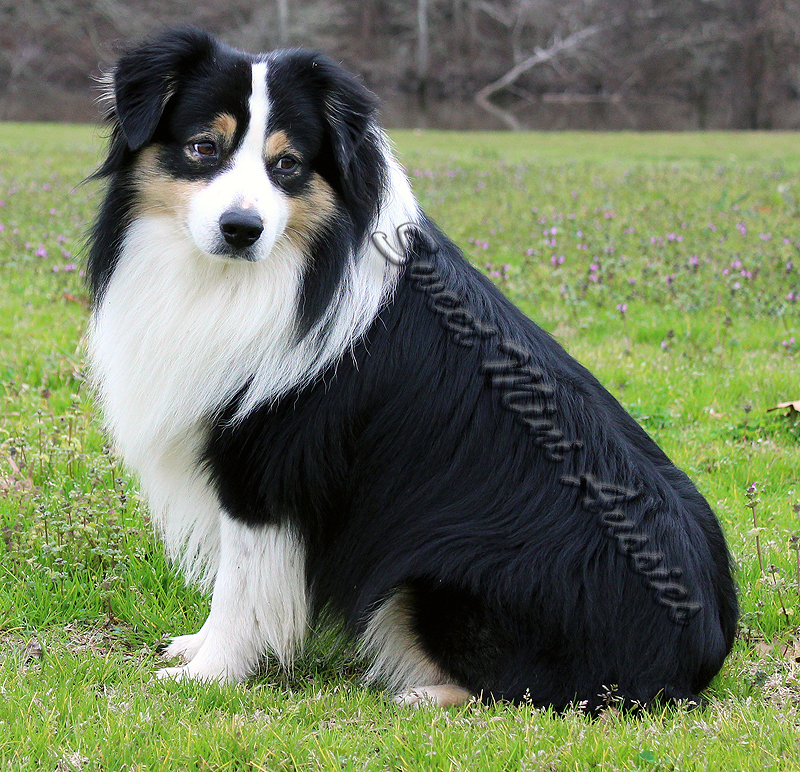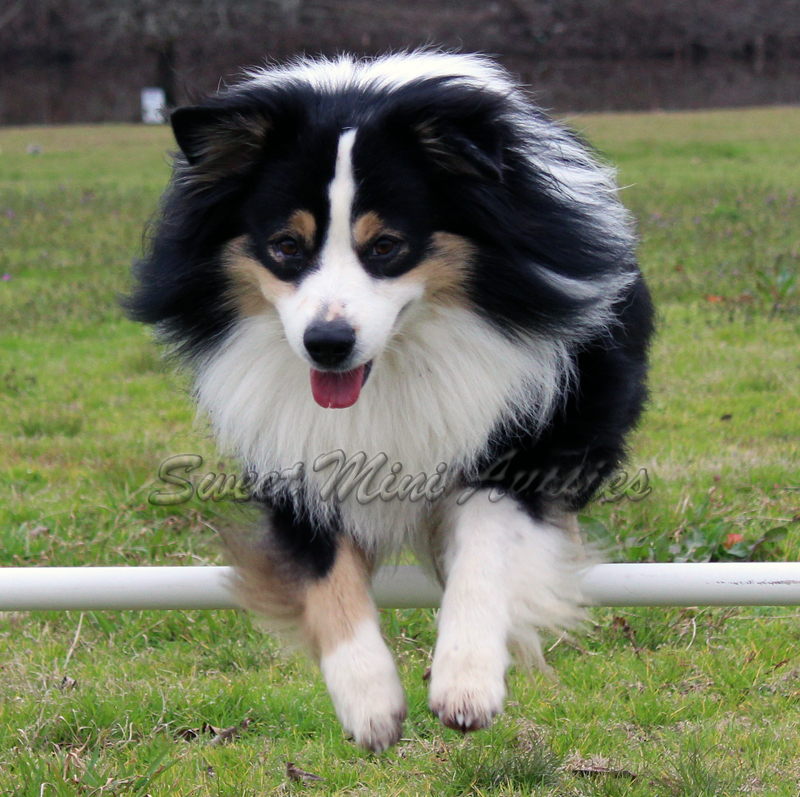 ---
SMA's Prince of the Red Sea
Date of Birth: 10/23/17
Sire: Bordelon's Flint Fireforge
Dam: SMA's Blue Duchess
ASDR Elite Grand Champion
ASDR Trick Dog Elite
ASDR Agility Elite
ASDR Rally Grand Elite
ASDR Polite Herding Dog Elite
Nose Work 1
Nose Work Burried 2
Anise ORC
Prince is a trick dog and loves to go to parades and parties for kids and show off.
He loves to play with Victoria and do whatever she wants him to do.
He was number 1 Mini Aussies for the 2021 junior 13 and over with ASDR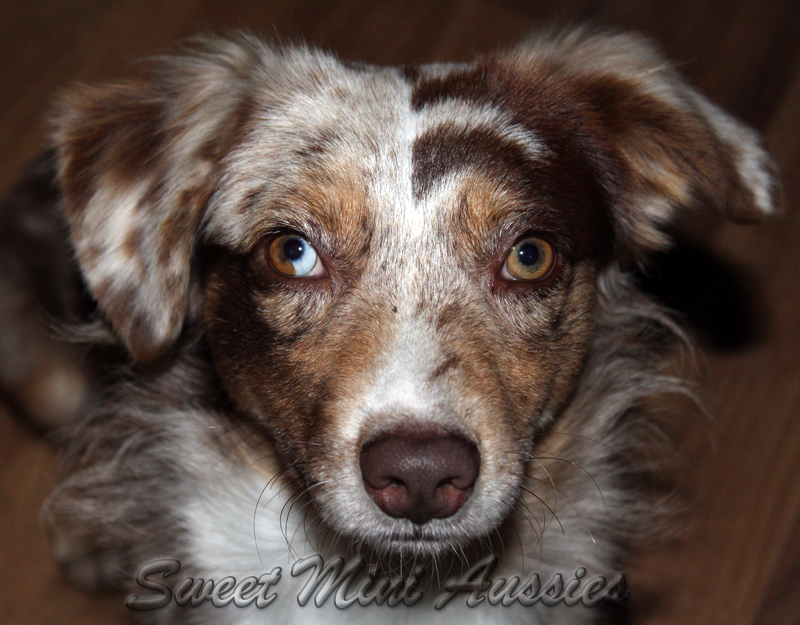 ---
GSA's Ain't No Mountain High Enough
3/24/2019

AKC and ASDR Registered

Black Bi with blue eyes

Sir: HarmoneelHills I'll Be Your Huckleberry

Dam: Timberline Laced in Silver Ivy

Elite Grand Champion

Polite Herding Dog Masters

Trick Dog

19.5 Inches tall Fully Clear Health Panel.

He thinks he is around 10 inches. He loves attention and will do anything you ask him to.
SMA's Sheriff of the Blue Bayou
05/25/2018
Sire: Bordelon's Flint Firefoge
Dam: SMA's Crazy Blue Daisy
ASDR Grand Elite Champion
Rally level 1
CGC
MDR1 Carrier
16 1/2 inches
Roscoe is trully his mothers son, he loves to be in your lap and have all the attention.
He loves to ride and go anywhere as long as he can go. He is a happy boy and loves life.